Lukas Großberger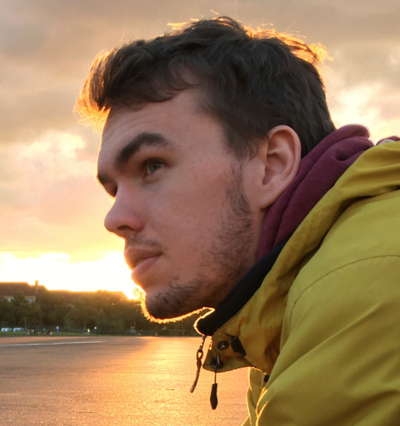 I currently work as a lead machine learning research engineer, was trained in computational cognitive neuroscience, and have an entrepreneurial background. Collaboratively solving complex problems in interdisciplinary and international teams is something I greatly enjoy.
When I am not working on machine-learning algorithms, checking out new technology or building quality software, you will find me enjoying music that I play, listen or dance to, as well as cooking and eating tasty treats.
I always look for possibilities to contribute my skills and discover new perspectives.

Feel free to contact me, I'm looking forward to it.
---
Industry
I work as a lead machine learning research engineer at the Bosch Center for AI, where I joined in 2018 and focus on the development and implementation of data efficient optimization methods for manufacturing, robotics, autonomous systems and IoT.
Previously, I lead the software company Solexiv - Lukas Großberger & Christian Lay GbR for several years with the focus on full stack software development (web & mobile), project management as well as hosting for more than a dozen companies and public institutions. In that context I also lead the development of two SaaS platforms, one facilitating team-oriented event organization and another one for personnel scheduling.
Academia
Before joining the Bosch Center for AI, I interned at the Ernst Strüngmann Institute for Neuroscience in Frankfurt am Main under the supervision of F. P. Battaglia and M. Vinck, publishing on "unsupervised clustering of temporal patterns in high-dimensional neuronal ensembles using a novel dissimilarity measure" (PLOS Comp Biol).
At the Max Planck Institute for Intelligent Systems Tübingen, I worked under the supervision of M. R. Hohmann, J. Peters, and M. Grosse-Wentrup on "music imagery as a cognitive paradigm for low-cost brain-computer interfaces" (Graz BCI Conference 2017)
Education
I hold the degrees M.Sc. Cognitive Neuroscience from the Donders Graduate School in Nijmegen, The Netherlands, and B.Sc. Psychologie in IT from TU Darmstadt, Germany.
---
Contact
E-Mail: lukas {at} grossberger {dot} xyz
PGP Key: 0xDD5A1F57
Matrix: @LuGro:matrix.org